It's been an Autumn of innovation and engineering at Temporall.
Innovation never stops at Temporall. We're continuously investing in expanding our platform's capabilities to drive more value to our customers.
Our Autumn release of Temporall was our biggest yet, packed full of capabilities to analytics on your digital workplace.
1. Introducing Microsoft 365 Analytics
Microsoft 365 is a critical element to many evolving digital workplaces. But the analytics are surface-level, siloed and expensive to access.
Understand the usage, efficiency and impact of Microsoft 365 on your organisation with Temporall's advanced Microsoft 365 Analytics.
Our new Email dashboards show activities, how employees and teams interact, and the distribution of emails across different groups, featuring over 25 new question-based cards to bring automated insights that are configurable with time and company demographic filters.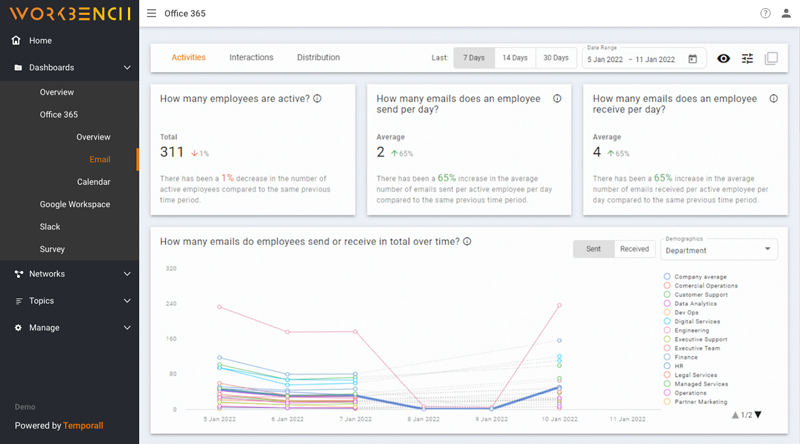 Microsoft 365 Analytics also allows users to view emails via Networks. This is a truly unique opportunity to assess employee connection across Microsoft 365 email for the very first time – and may be filtered employee demographics including employee location as featured below.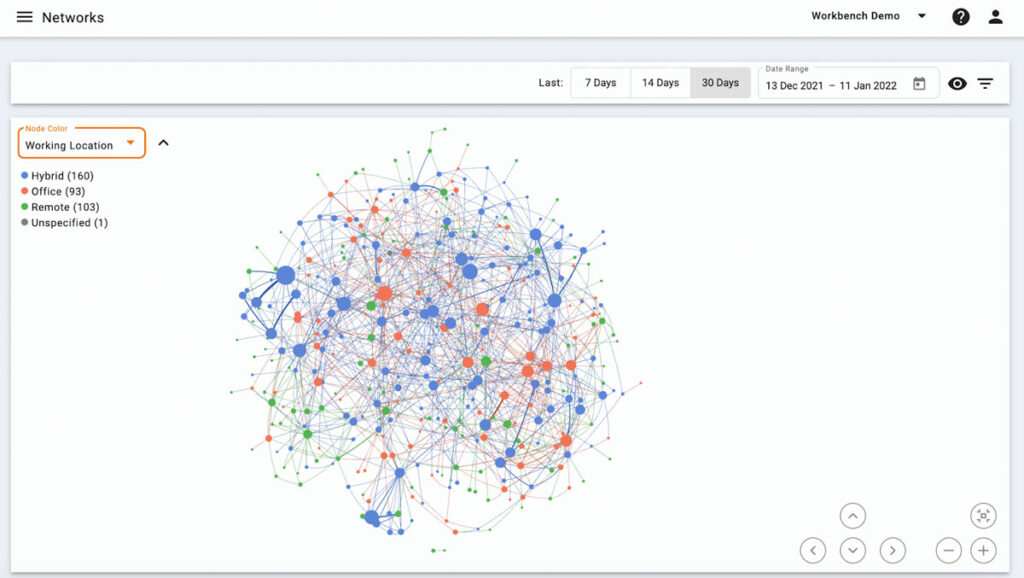 Calendar dashboards are also available, covering activities such as meetings, trends across the organisation, and the breakdown of participation in meetings. The dashboards include over 25 new question-based cards that may be filtered by company demographics and time.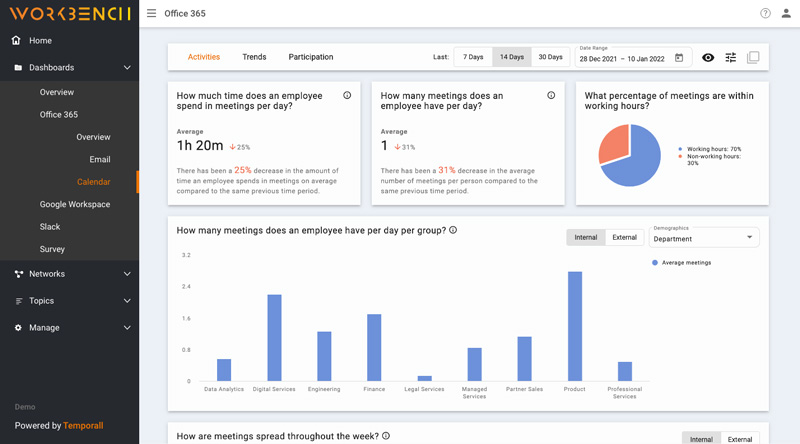 One of the greatest challenges facing leaders building a successful digital workplace is a lack of visibility across a sprawling technology stack.
Companies often use multiple digital workplace tools – Slack, Microsoft Teams, Google Workspace etc. – but the ability to see if they are used as intended, where they are utilised, and which tools are driving the most productivity, connection and efficiency is compromised by surface-level and siloed analytics.
Temporall's multi-cloud analytics answer this problem. Stepping to a level above the product-specific dashboards, multi-cloud analytics allows for a centralised view of your digital workplace tools and the outcomes they deliver across the organisation.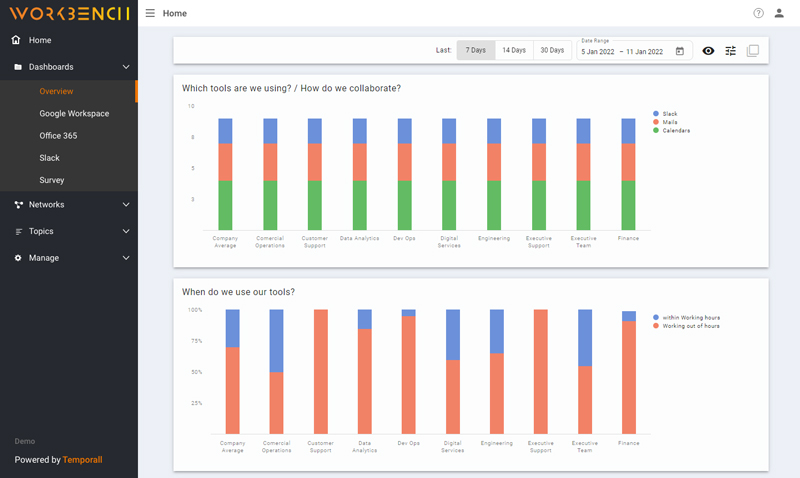 This allows users to perform a direct comparison of each tool, for example to assess trends in where employees spend their time collaborating.
3. Active vs. Participating Employees
Understanding how many active employees you have across your digital workplace is important for measuring licence usage. But it doesn't tell you anything about how work is actually getting done.
To improve the visibility on how work is getting done, Temporall's platform now displays participation rate as the default setting.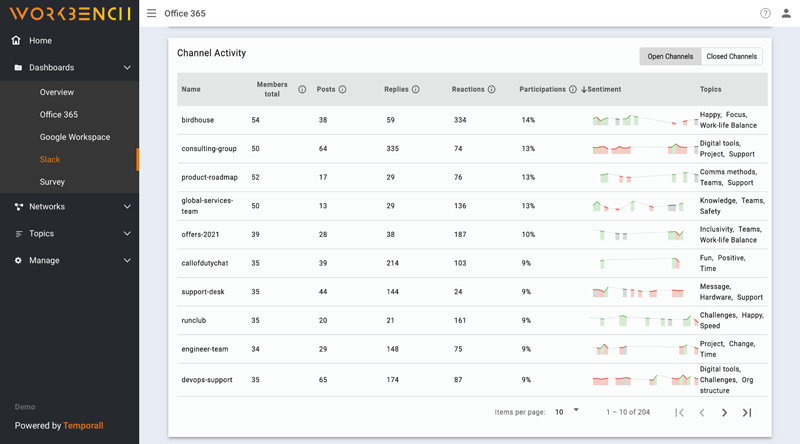 Networks is one of the most powerful elements of the Temporall platform. It shows connection and collaboration across an organisation. The automated insights section has been redesigned and simplified to focus on six core areas: