We recently released our March2022 updates our Temporall Platform.
A number of key platform updates have been released to ensure that we continue meeting the analytics and insight needs of our customers and partners.
This month was all about enabling even greater depths of automated insight. Network intelligence developments and Saved Views have therefore been a focus for February, so you can dive further into the way your unique company works together.
Here's what's new in Temporall Platform:
1. Networks - usability and customisation
We've done a lot of work on Networks this month.
Network analysis is one of the most powerful features of Temporall. So ensuring it is intuitive, accurate and able to keep pace with the demands of modern workplace analytics needs, is essential.
This month, we've introduced full consistency in the colour coding of nodes. This update makes Networks much easier and faster to use. With consistency in colour coding, even when filters and layouts are changed, your ability to tell impactful stories with the data becomes much easier and the extraction into reports is more congruous.
March has also seen the introduction of dashed bordering of selected nodes. When you now select an individual node or a category in legend (e.g. Engineering Department), your selected group is made visible with a dashed border.
These tweaks may seem small – but trust us, they make a huge difference to your data analysis and storytelling. Give it a go.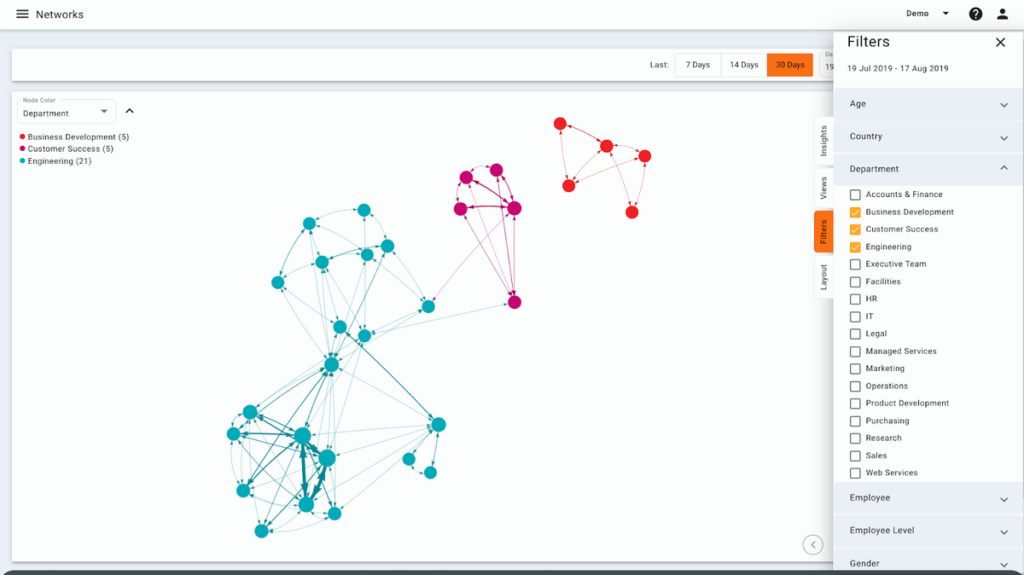 Data and insight protection and privacy is a core pillar of Temporall and this month we're bringing you more features that keep you in control.
You are now able to configure your own specific permissions for each role in the platform (Super Admin, Admin, Integration Admin, Analyst, Employee, Guest).
This more granular configuration design is built to meet the unique needs of your organisation because we understand what works for one company won't always work for another.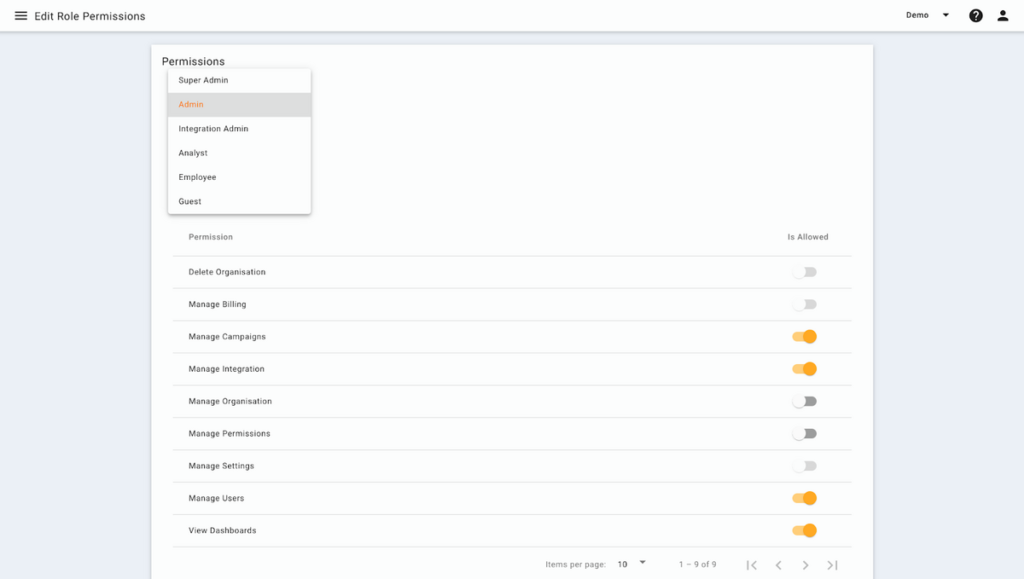 Workbench is particularly powerful when you contextualise your real-time workplace analytics with employee feedback from people insight campaigns.
This month, we've updated campaign metrics to improve your visibility of campaign delivery and response success.
In your Campaign settings, the Respondents page breaks down the number of Completed, Opened, Started, Not Opened and Invalidated campaigns by demographic, including Age, Country, Department, Employee Level, Gender etc. over time.
With greater visibility of campaign metrics, you can understand how each area of your company is responding to the campaign, and where it needs more attention and campaign advocacy.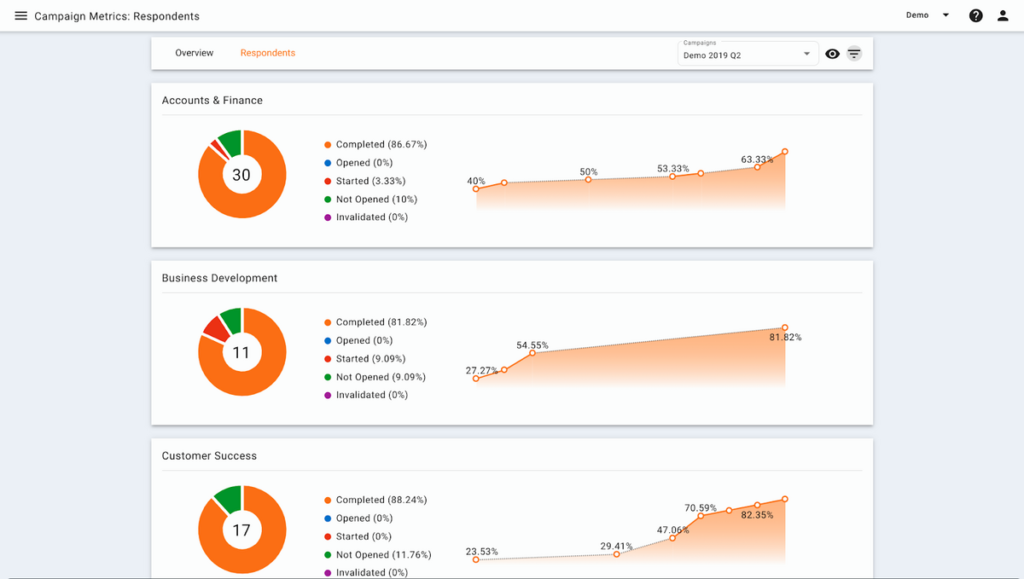 It's just getting better.
Every month, we update our Temporall. This rapid pace of software engineering is to ensure that our customers have the best experience possible and are able to deliver workplace analytics and insights for the hybrid era.
Join a global community of data-driven decision-makers and start using Temporall today.